About Us
Invest in China, With China ETFs
KraneShares makes investing in China easier for institutions, financial advisors, and individuals through China-focused ETFs.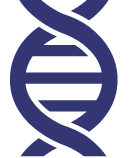 Core Beliefs
Importance of China
We believe that China will continue to grow as an essential element of a well-designed investment portfolio.
We believe China has become its own asset class, and as such, a well balanced China portfolio will be an important component in overall asset allocation.
We believe global institutional flows will significantly increase into the China equity and fixed income markets over the next 5 years.
We believe the political and economic relationship between the U.S. and China is the most important relationship of the 21st Century.
We believe that as China's prominence on the world stage expands, U.S. investors will need to increase their understanding and education on China.
We believe China will successfully make the transition to a developed economy.
Team
We are an experienced team of professionals, laser focused on providing an exceptional investment experience for our clients.
We are majority owned by China International Capital Corporation (CICC), a leading Chinese investment bank, and we have partnered with some of the largest asset managers in China. Our team and partnership network includes Chinese nationals and seasoned U.S. investment professionals. We provide the local Chinese perspective to global investors.
Innovative Access & Innovation
We are passionate about identifying and delivering groundbreaking capital market opportunities to investors throughout the world.
We have created innovative, first to market strategies based on our deep knowledge of investing. These strategies allow investors to stay ahead of global market trends and potentially benefit from current opportunities.
Global View
We believe that maintaining a global perspective across a full spectrum of asset classes is crucial in driving results.
We believe that if a company is primarily doing business within a specific country, it should be included in that country's index.
We believe that emerging market stocks will outperform developed market stocks in the long term.
We believe that investing into international bonds is essential for enhancing the risk/return profile of a portfolio including U.S. high yield, MLPs, REITs or other asset classes delivering high yields.
Communication
We pride ourselves in delivering timely, best-in-class investment insights and education.
We provide unique insights into China's economy and capital markets.
We keep investors informed about important developments in the Chinese markets.
Investment Philosophy
We believe that investors should have low-cost, transparent tools to obtain intuitive exposure to China, emerging markets, and other global asset categories. We apply our expertise in global markets and indexing to help investors obtain more complete passive market exposures and to create smart-beta investment vehicles*. We seek to be a leading source of meaningful cost-effective diversification for global investors.
---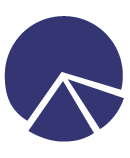 Portfolio Solutions
We have launched ETFs across multiple asset classes and listing exchanges. Our products cover onshore equities listed on the Shanghai and Shenzhen stock exchanges as well as offshore equities listed on the Hong Kong, New York, and NASDAQ exchanges. In addition, we offer fixed income solutions with exposure to China's interbank bond market. These strategies can be used to increase diversification and potentially enhance performance as a part of a balanced diversified investment portfolio.
---
Building Blocks
Our exchange traded funds provide the foundation for our process and are created based on a culmination of our core beliefs, investment philosophy and best thinking around how to enhance investors' diversified portfolios. We began by focusing on China and creating components that we believe many international investors were missing from their portfolios. We have since taken our philosophy and applied it to emerging markets and global themes, offering a more complete China exposure within our ETFs.
We believe that as China's global economic influence grows, our strategies will be used as essential buildings blocks for sophisticated asset allocators.
---
*Smart beta is an investment style where a manager passively follows an index designed to take advantage of perceived systematic biases or inefficiencies in the market.